Filter by Category
Our Classes
Certified Clinical Medical Assistant Program (CCMA) – 140 Classroom Hours w/ an On-site Clinical
with CCI Staff

Oct 29, 2018 at 6 pm

, runs for 14 weeks
This program is intended for students who want to prepare for an exciting, challenging and rewarding career in healthcare. This program will train students to assist physicians by performing functions related to the clinical responsibilities of a medical office. Instruction includes among other things preparing patients for examination and treatment, routine laboratory procedures, diagnostic testing, technical aspects of phlebotomy and the cardiac life cycle. Students will review important topics including phlebotomy, pharmacology, the proper use and administration of medications, taking and documenting vital signs, cardiology including proper lead placements, a professional workplace behavior, ethics and the legal aspects of healthcare. This program includes 140 hours of classroom lecture and hands on labs, as well as an on-site clinical after successful completion of the program. Note: Upon successful completion of this program, students would be eligible to sit for the National Healthcareer Association (NHA) Certified Clinical Medical Assistant (CCMA) national examination.
Monday's & Wednesday's plus the following Saturday's : 11/3,11/17,12/8,1/5,1/26, & 2/9
Payment plan available: $1,000 deposit plus 2 payments of $899.50, paid weekly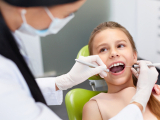 Dental Assisting with Clinical Externship
with CCI Staff

Oct 22, 2018 at 6 pm

, runs for 9 weeks
The Dental Assisting Program prepares students for entry level positions in one of the fastest growing health care positions - Dental Assisting. The Dental Assisting program will cover key areas and topics exposing the student to both classroom and hands-on instruction. The classroom instruction reviews the necessary anatomy, terminology, legal and ethical issues as well as the policy and guidelines necessary to understanding the scope of practice and the practical aspects of dental assisting. Topics include instrument identification, equipment maintenance, tooth structure and oral cavity anatomy, dental anesthesia, sterilization, and charting. The student will learn the steps necessary to assisting the dentist while providing quality dental care within the community. Program includes review of tooth charting, restorations, bridge implants, bitewing, panograph, and periapical x-ray and the mixing of dental cements.
Clinical Externship: As part of this Dental Assisting program, you will be eligible to participate in a 40 hour clinical externship.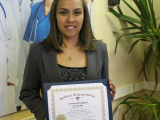 Medical Billing and Coding Program
with CCI Staff

Oct 22, 2018 at 6 pm

, runs for 9 weeks
This combined 80 hour billing and coding course offers the skills needed to solve insurance billing problems, how to manually file claims (using the CPT and ICD-10 manual), complete common insurance forms, trace delinquent claims, appeal denied claims and use generic forms to streamline billing procedures. The course covers the following areas: CPT (Introduction, Guidelines, Evaluation and Management), specialty fields (such as surgery, radiology and laboratory), ICD10 (Introduction and Guidelines) and basic claims processes for medical insurance and third party reimbursements. Students will learn how to find the service and codes using manuals, (CPT, ICD-10 and HCPCS). Note: After obtaining the practical work experience (6months to 2 years), students who complete this course could be qualified to sit for the American Academy of Professional Coders (AAPC) - Certified Professional Coder Exam (CPC or CPC-H Apprentice); the American Health Information Association (AHIMA) Certified Coding Associate (CCA) exam; and/or other National Certification Exams.
This class also meets 3 Saturday's (11/10, 12/1, & 12/15)